PEMF stands for Pulsed ElectroMagnetic Fields and PEMFs are magnetic fields that change with time, or sometimes called time varying magnetic fields. The type of PEMF does matter. We have secured the most advanced medical grade system available for our patients that has been updated with current technology and consistent with the research. 
The iMRS utilizes an amazing squarewave. This is a very complex signal that creates rapid rise and fall squarewave pulses at a carrier frequency of 3 Hz. But it is not just one frequency, it is many layers of pulses and contains within it a width and rich frequency spectrum (this is called pulse width modulation), including "sawtooth"(this is called pulse width modulation). In an independent European study, the iMRS Sawtooth was rated as one of the top 2 signals among ALL PEMF devices tested.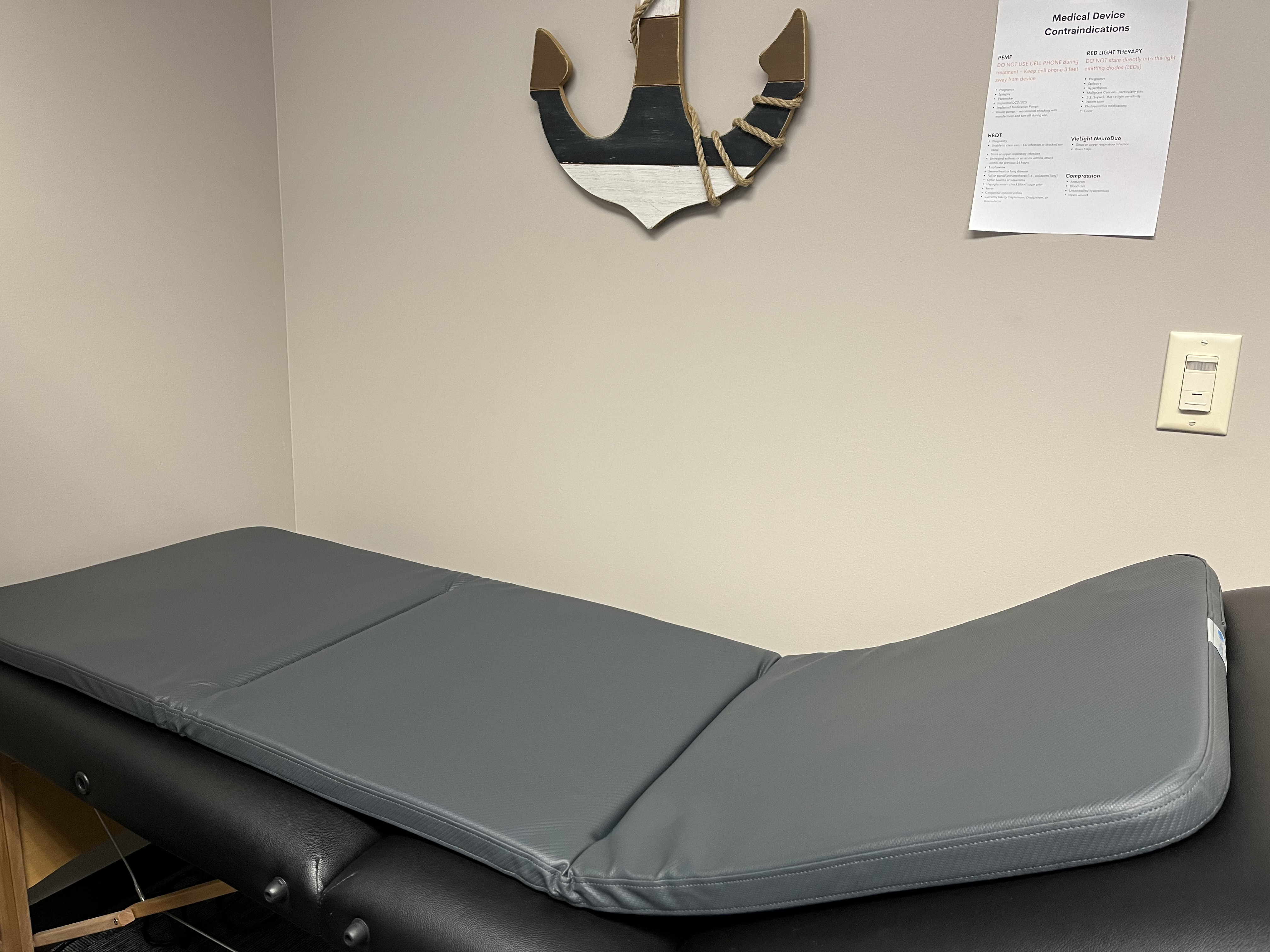 The use of electromagnetic field in the treatment of diseases has already been known for centuries. Low hazard, wide applicability, good clinical effect and the relatively low cost enable the electromagnetic field therapy to be widely used. The biological effect of the electromagnetic field is based on inter alia, analgesic, anti-inflammatory, osteogenetic and regenerative actions, which are associated with the changes in cellular signal transmission, action on biological membranes, ion transport processes, protein synthesis, cell proliferation and apoptosis. In addition, the electromagnetic field increases quantity of collagen content elevating its density and a more regular arrangement. Furthermore, it induces the activation of glutathione peroxidase and intensification of the process of erythropoiesis leading to better use of oxygen in the tissues around the wound. So…in other words it reduces inflammation, improves circulation, helps modulate pain signaling and regenerates tissues. 
The electromagnetic field is used in rehabilitation of patients with diseases of skeletal, nervous and respiratory systems. Moreover, electromagnetic field may be used in the course of most inflammatory diseases and in the case of concomitant pain. An emerging body of evidence indicates the existence of a frequency-dependent interaction between the mechanical interventions of EMF and cell signaling along the peripheral inflammatory pain pathway.
Learn More