Naturopathic medicine is a system that makes the use of all-natural remedies to urge your body to heal itself. It is a combination of various therapies such as herbs, acupuncture, massage, exercise, and nutritional counseling. 
This approach works on several principles and believes that healing is possible without undergoing invasive surgeries. 
What are the Principles of Naturopathic Medicine?
Self-Healing 
It helps to identify and remove all the obstacles to recovery, thereby allowing natural healing and reducing the consumption of medication. 
Underlying Symptoms 
Instead of stopping the symptoms of a particular health condition, we resolve underlying physical or mental issues that you may be suffering from. 
Harmless Treatment 
The treatment plans should not pose harmful side effects or control your symptoms negatively. 
Holistic Treatment 
Naturopathic medicine is all about adopting holistic approaches to effectively treat all your body's aspects. 
Prevention 
Prevention is better than cure. Hence, this approach intends to remove all the toxic substances from your lifestyle to prevent health-related problems from occurring.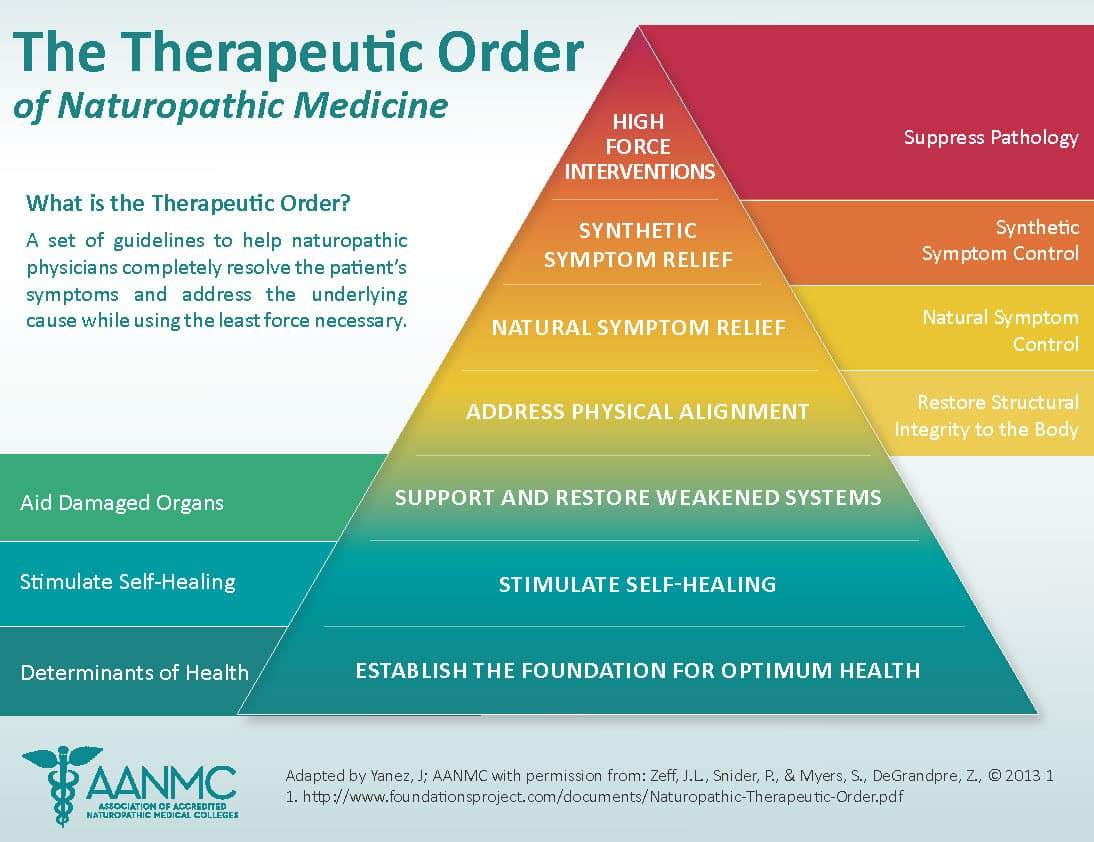 What are the Treatments of Naturopathic Medicine? 
When you visit us for the treatment of your condition through naturopathic medicine, we discuss your case history. It includes asking about your lifestyle and any previous or existing health problems that you may be suffering from. After it, we design a customized treatment plan suiting your needs and requirements. 
The treatment under naturopathic medicine may range from diet and nutrition recommendations, behavioral change, hydrotherapy, homeopathy, manipulative therapy to establish balance in the body, detoxification of the body, herbal dietary supplements, psychotherapy, and so on.
We also treat your condition using extracorporeal shockwave therapy. This non-invasive approach saves you from undergoing painful surgery. The technique uses low-energy, mechanical and audible sound waves to increase the blood flow in your injured area and provide fast healing. Shockwave therapy has been considered an effective treatment of various tendon complaints like tennis elbow, plantar fasciitis, Achilles tendinopathy.
In some cases, we combine your naturopathic treatment with craniosacral therapy. This gentle hands-on technique uses a light touch to examine your membranes and the movement of the fluids in and around your central nervous system. It promotes a feeling of overall well-being by eliminating pain and boosting your health and immunity. 
The therapy addresses conditions such as chronic pain, fibromyalgia, fascial adhesions, multiple sclerosis, neuralgia, speech impairment, post-concussion syndrome, etc.
What are the Uses of Naturopathic Medicine? 
Our naturopathic medicine and treatment intend to address and treat a variety of health conditions, depending upon the problem and the symptoms.
Naturopathic medicine is considered effective in cardiovascular disease, type 2 diabetes, musculoskeletal pain, polycystic ovary syndrome, depression, and anxiety, as well as other chronic conditions in your body. 
What are the Benefits of Naturopathic Medicine? 
Naturopathic medicine works on a personal level. When you visit us for consultation and treatment, we discuss your individual needs and then create a treatment plan considering all the aspects. 
This type of treatment can be helpful alongside modern medicine. According to some studies, naturopathic medicine activates your body's self-healing mechanism. 
It is a more affordable alternative to conventional healthcare. 
Naturopathic medicine improves your overall quality of life and is prevalent as a part of preventive care for your body. 
Immune Roadmap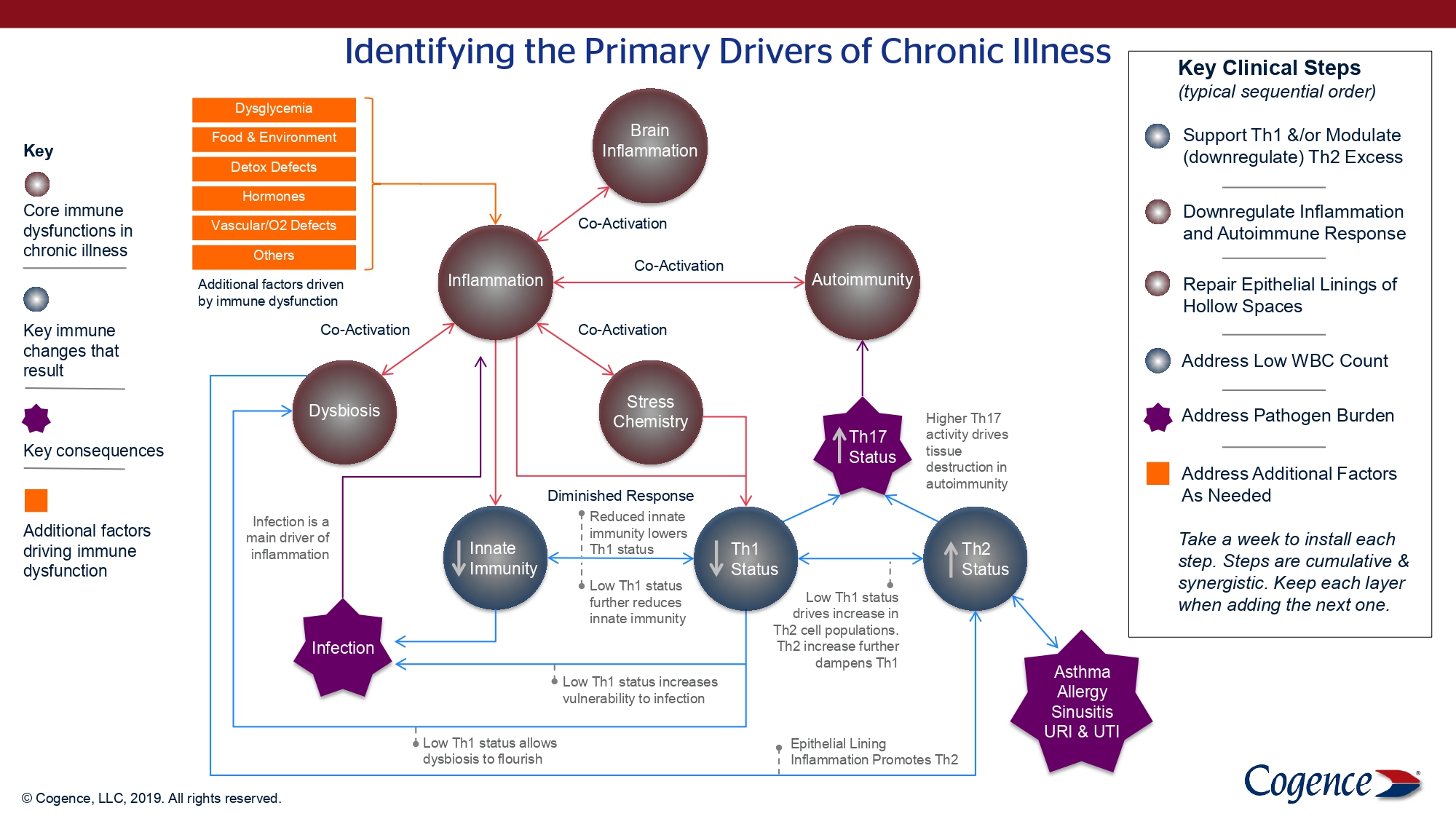 What are functional Lab Ranges?
Labs values are based on population norms NOT based on individual norms. The literature reveals there are optimal ranges for most if not all labs that can be applied to an individual. Several large and respected organizations recommend utilizing this concept. There currently, however, is not complete agreement as to what those ranges are between groups. There is, however, significant overlap between the recommendations allowing us to adjust values accordingly. Intervening to adjust things to "optimal ranges" can have profound benefit for many people, though not all labs need to be in that range. As example, if a lab is within normal but below what we consider optimal and the person has no symptoms related to the lab, it may not be necessary to adjust.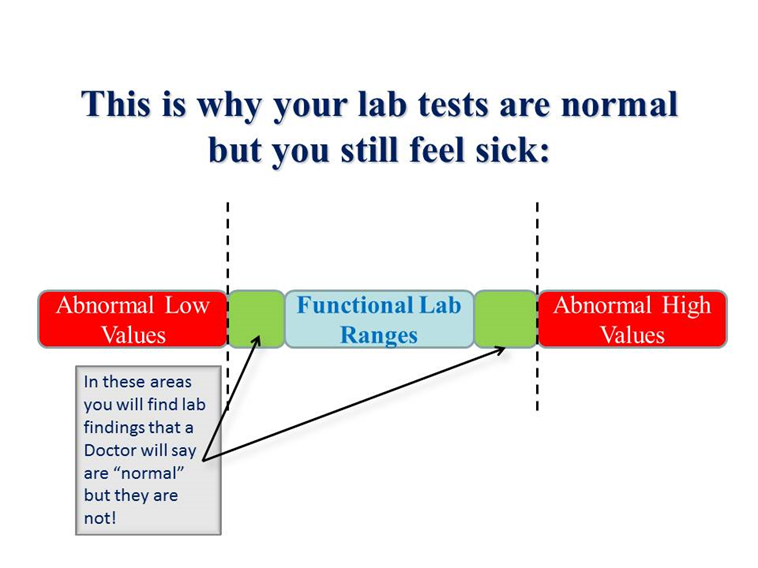 To find out more about the healthcare services we offer at Medipro Holistic Health, Beaverton, OR, call (503) 828-9265 or schedule an online consultation. You can also visit us at 17933 NW Evergreen Place, Ste 285, Beaverton, OR 97006.