Solving the Puzzle of Pain
At Medipro we offer a variety of treatments to help manage your pain. We utilize both evidenced based and experimental options to be able to access as many tools as necessary to help you manage your pain. We advocate a multidisciplinary multimodality approach to care that combines the best of biomedicine and complementary modalities.
Pain may occur in any form and lead to extreme discomfort, thus intruding on your daily functioning and activities. We offer evidence-based pain management treatments and therapies to treat your problems ranging from pain in the muscles and joints to headaches and others. We work together to diagnose, treat, and then manage your problem, thus improving your quality of life.
Treatment begins with an individualized complex pain evaluation to identify primary pain generators and contributing factors to treat pain stemming from simple isolated muscle or joint pain to central pain syndromes. Conditions we can help with include Fibromyalgia, Ehlers Danlos/hypermobility, failed surgery syndrome, and autoimmunity. We also work with a trusted network of Orthopedist, Interventional Pain Specialists and Surgeons.
Medications: Our goal is to utilize the most effective medications at the lowest dose with the highest safety profiles we can. This is looked at in a comprehensive and individualized manner. At Medipro we are not just here to write prescriptions but to partner with you in your health. Medications can range from typical standard of care options to "off-label", atypical meds such as LDN and Ketamine, nutraceuticals, and peptides.
Herbs & Formulas for Chronic Pain - By Dr. Chris
Injections: These can range from standard muscle (Trigger Point), Joint or bursa injections to nerve blocks and Botox. We also offer more specialized regenerative options such as PRP and PRP surrogates
CAM Therapies: At MediPro our providers have specialized skills allowing us to implement complementary medicine in a cohesive manner to your treatment plan.
Acupuncture
Chiropractic
Sports Medicine
Cupping and Guasha
Extracorporeal shockwave
Biotherapy
Peptide Therapy
Peptides are chains of amino acids that act as cell signaling molecules. Regenerative therapies are paired well with specific peptides that act to induce a variety of physiologic activity such as cell turnover, hormone modulation, muscle growth and more
Injections don't have to be scary or painful
Managing migraines with Botox
Migraines can be triggered by several issues such as changes in blood flow in your brain, hormonal changes, or even stress. Botox is injected into specific areas on your head and neck that are known to trigger headaches and migraines. These areas include your forehead (glabellar), neck (cervical), back of your head (occipital), temple area (temporal), scalp muscles (frontalis), etc. Injecting Botox in these areas helps relax the muscles in them and reduces the movement of the nerves present in them. This leads to a reduction in muscle tension and pain felt by the patient when they experience a headache or migraine attack. To know more about how Botox can be helpful in treating migraines, visit www.botoxchronicmigraine.com
Pain Mapping
Pain mapping includes diagnostic tests, discussions, and the review of the patient's medical records to help us identify the exact source of their pain in a single clinical visit. 
What Are The Benefits of Pain Mapping?
As doctors, we are always looking for ways to improve our patients' experience. Pain mapping allows us to study where our patients feel pain during their appointments. This allows us to see where we are doing the most work, which can help us pinpoint potential problem areas.
Pain mapping, which is the comprehensive review of the patient, can include all of the diagnostic injections and workups performed in a single day. With this, the patient will understand the full grounds of their pain, what to avoid, and the treatment plan required to speed up health and recovery. This allows patients to know themselves better and the reason for their pain.
During the process, our doctors examine the patient and map out the physical problems of their body incurred as a result of pain or injury. Then, using precise diagnostic techniques, the problem is identified and confirmed.
What are the Treatment Options?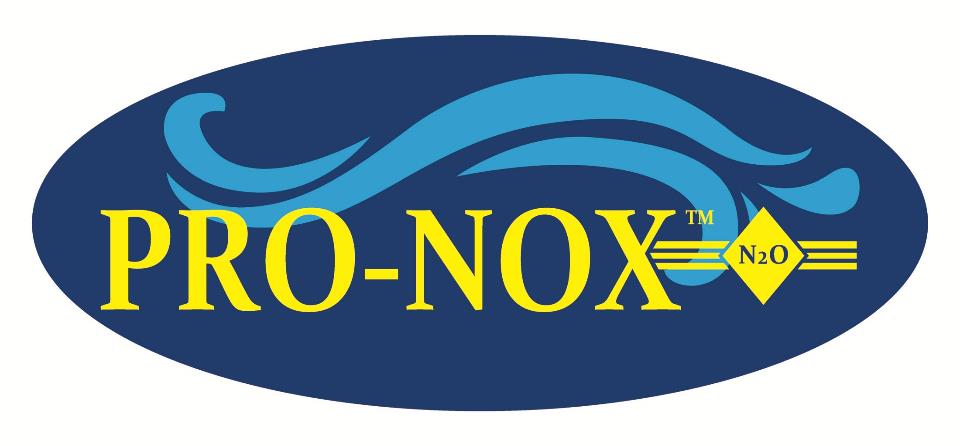 Are you anxious to receive Botox injections? Nervous about PRP and microneedling? If your fear and anxiety keep you from achieving a healthy, radiant skin, Pro Nox Nitrous Oxide Delivery System might be the answer you are looking for.
At MediPro Pain & Performance, we offer Pro Nox Nitrous Oxide Delivery System to our patients to help them control discomfort and anxiety during cosmetic treatments.
Pro Nox Nitrous Oxide Delivery System
Pro-NoxTM Nitrous Oxide Delivery System is a pneumatically driven gas system that delivers a safe mixture of 50% Nitrous Oxide and 50% Oxygen. This has been used worldwide to help ease pain and anxiety during several medical and cosmetic procedures. The system delivers the gas mixture via a demand valve which will take effect in minutes.
Benefits of Pro Nox
FDA cleared
Patient-controlled delivery system
Safe and effective
Takes effect in a few breaths
Increased comfort level
Decreased anxiety
Quicker recovery time
Helps delay or eliminate the requirement for other pain medications
How does the PRO-NOX System Works?
The equipment is adjusted to guarantee a 50/50 blend of nitrous oxide and oxygen delivered to the patient with each breath. When the gas is inhaled through a mouthpiece or mask, it will start to work immediately to deliver immediate relief from pain and anxiety.
At MediPro Pain & Performance, we offer PRO-NOX System as a part of our commitment to provide superior aesthetic results while delivering maximum comfort to our clients.
Why ProNox
To find out more about the healthcare services we offer at MediPro Pain & Performance, Beaverton, OR, call (503) 828-9265 or schedule an online consultation. You can also visit us at 17933 NW Evergreen Place, Ste 285, Beaverton, OR 97006.