"Give me the power to create sweat or fever and I will cure all disease." ~ Hippocrates
o There are many studies showing the effects of heat therapy, aka hyperthermia. Sauna use can reduce inflammation, increase blood flow and stimulate the body's own healing. The best detox comes from sweat and Relax Sauna increases body temperature significantly more than any other sauna, reaching temperature in 30 seconds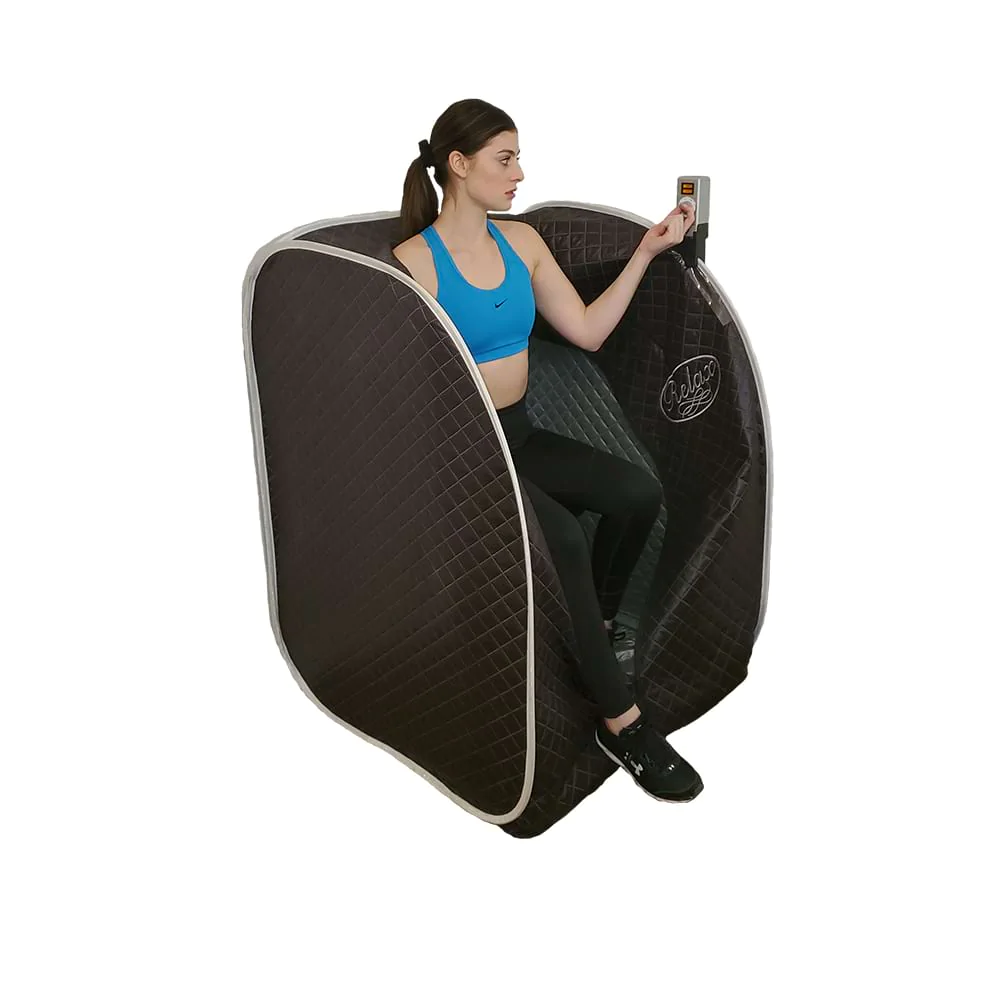 Relax Sauna outputs the highest quality and levels of far infrared. The Relax Sauna's strength at 1400 watts makes it the most effective sauna for far infrared health therapy.
Far infrared increases your core temperature quickly because it is absorbed by the water molecules in your body.
The more far infrared energy a sauna emits, the faster the sauna will increase your core temperature. The heat increase is from within as opposed to heating the outside of your body via hot air like a traditional sauna.
Sauna has been studied for multiple conditions, one study showed that patients with arthritis found both short-term pain relief and a trend toward long-term improvement "Pain and stiffness decreased clinically, and improvements were statistically significant.."
In another study patients found improvement in perceived fatigue after sauna therapy, as well as significant improvement in depression and anxiety Effects of Waon therapy on chronic fatigue syndrome: a pilot study
Why we chose Relax Sauna…comparison to other infrared saunas. There are 2 main types of infrared saunas you will see on the market, wooden infrared saunas and portable infrared saunas. Wooden infrared saunas look really nice but what really matters for your health is the quality of the far infrared generators. Most wooden saunas use ceramic heaters much like the small space heaters you can buy for your home. They heat up the sauna good but only emit 40-60% infrared ray. Other wooden saunas use carbon fiber panels which emit EMF over large areas and still only emit 40-60% far infrared.