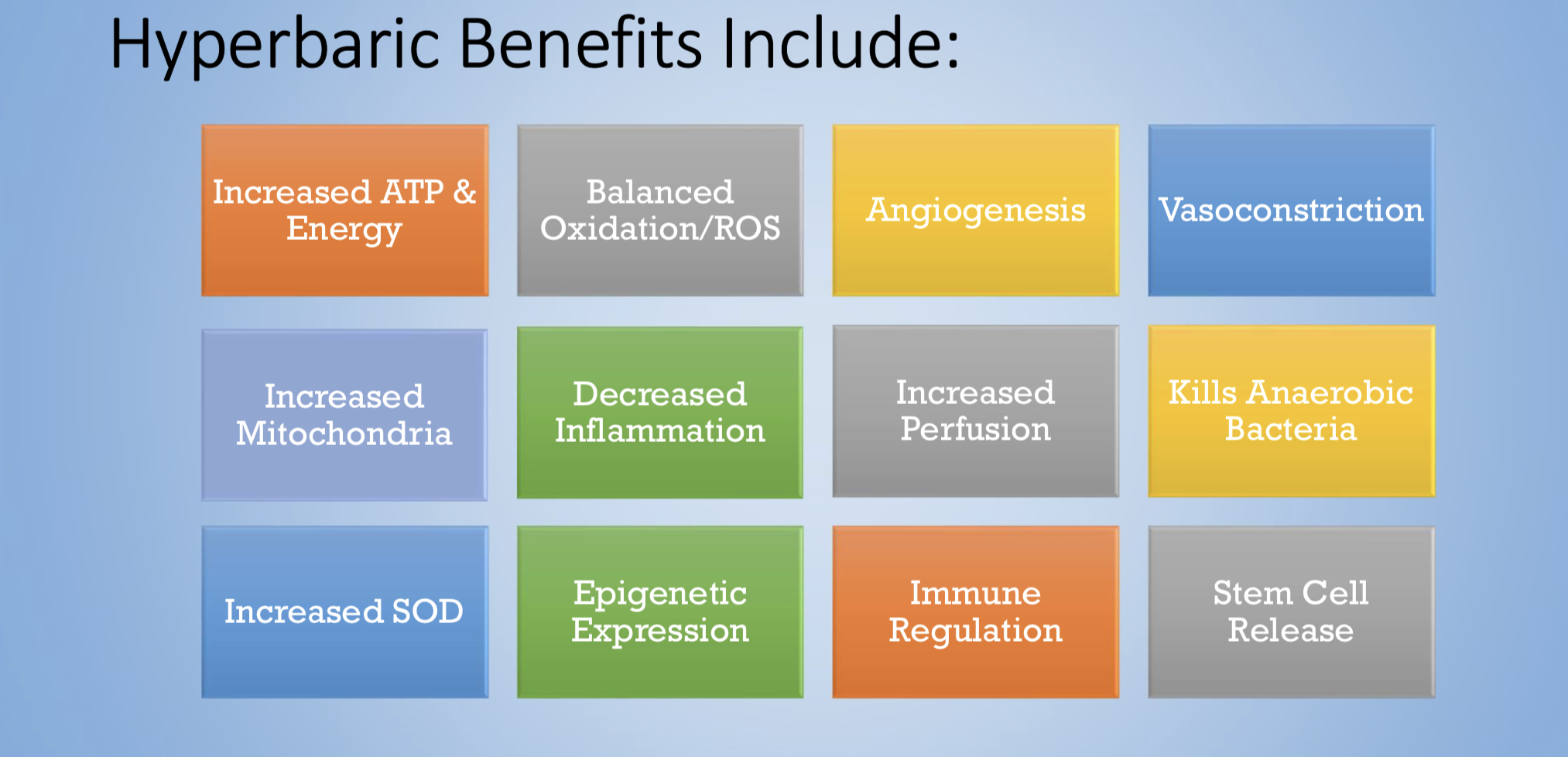 Immune Modulation
Time in the chamber can increase your Glutathione by approximately 15%. Glutathione is a part of your immune system that protects your cells and eliminates harmful free radicals in your blood. It also reduces inflammation to increase your body's ability to heal itself from sickness.
Pain & Inflammation
Inflammation blocks blood flow to your body's tissues, causing pain and an inability to heal. This pressurized pure oxygen binds itself to your blood's plasma and carries the oxygen into those inaccessible areas, encouraging new blood vessels to grow while eliminating the pain and inflammation.
Brain & Cognitive Function
Hyperbaric therapy has helped thousands of people increase their cognitive function. There are incredible case studies of significant improvement in brain function of children with autism and people recovering from Tramatic Brain Injury (TBI).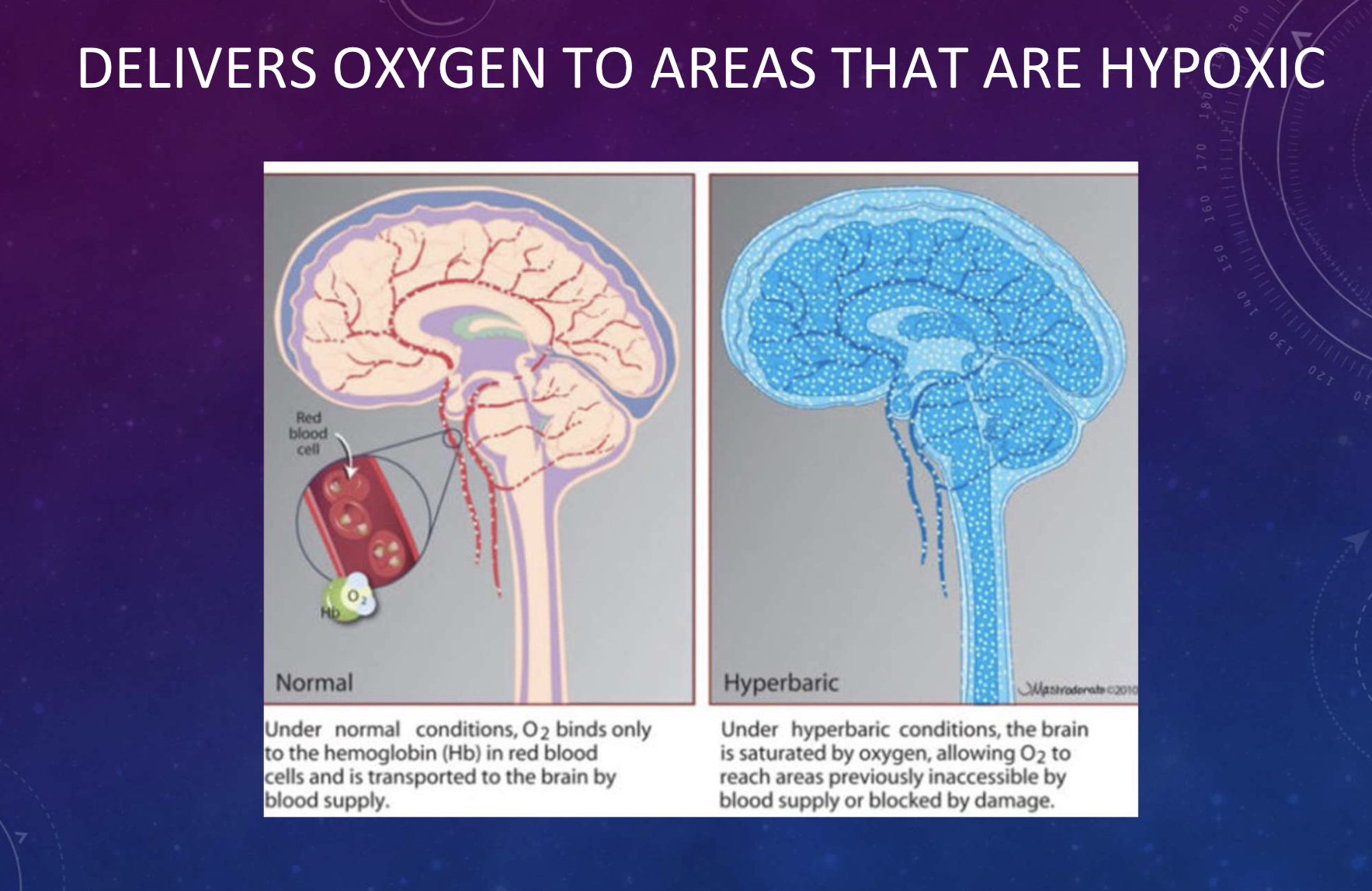 Energy Boosting
Oxygen is the ultimate energy boost and can give you athlete-like stamina. Hyperbaric therapy can increase your lungs and body's capacity to take in oxygen. It can take up to 10 times more oxygen than in normal conditions.
Anti-Aging
Increased oxygen through hyperbaric therapy encourages the growth of new blood vessels and helps to treat age-related diseases. Along with the increased energy it gives, the hyperbaric chamber sessions can help your both look and feel younger.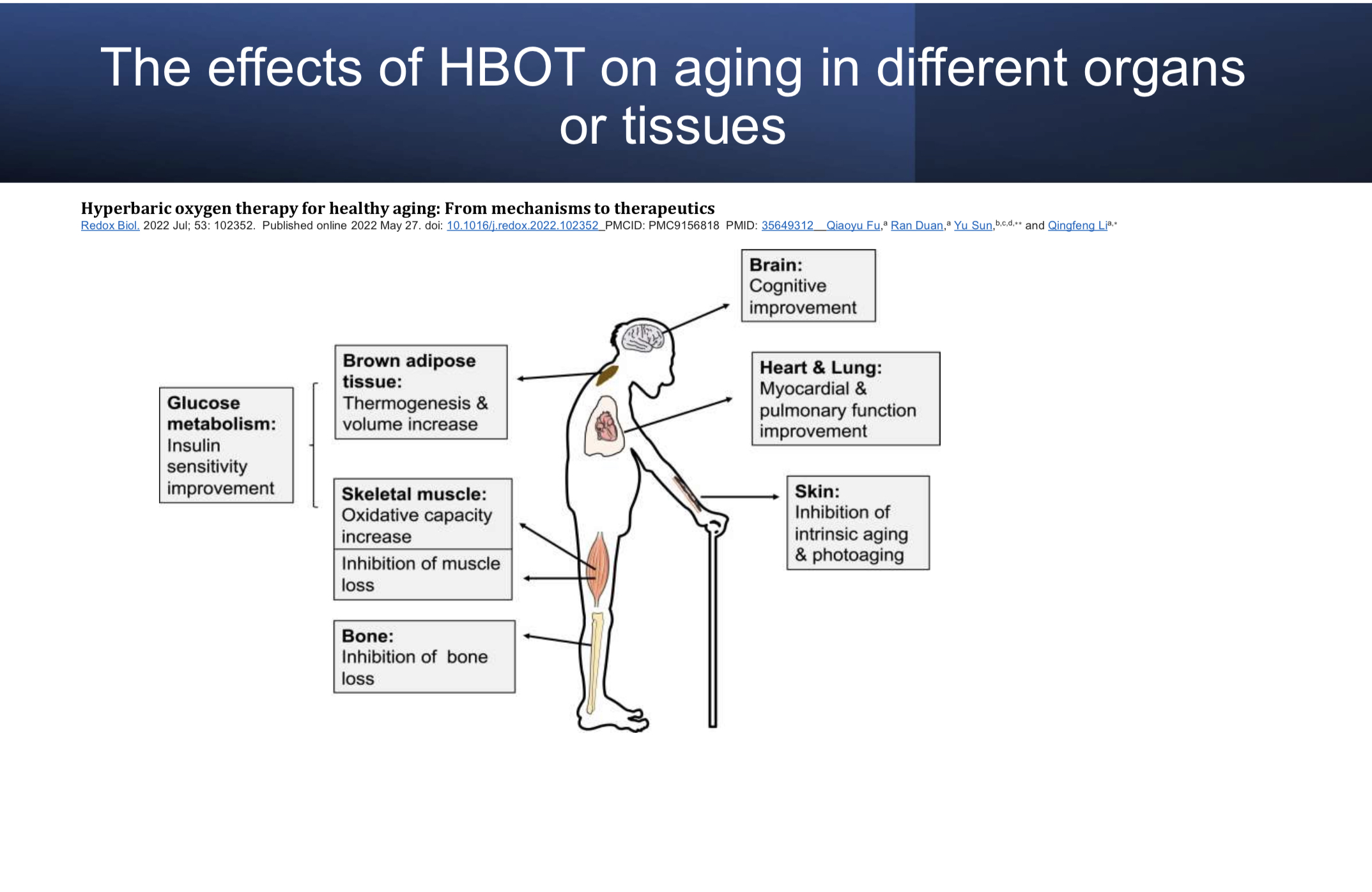 Peak Performance
Oxygen is the number one performance ingredient! It reduces muscle fatigue, discourages the build-up of lactic acid, gives your better focus and memory, and boosts your energy. Hyperbaric Oxygen therapy will leave you feeling rejuvenated and at the top of your game.