Functional medicine is an approach offering patient-centered services to manage chronic diseases. This field aims to find the root cause of the problem and then provide suitable treatment. It involves listening to your concern and gathering your medical history. It may include triggers like stress, poor diet, toxins, genetics, allergens, or the presence of the microbiome in your body. 
After identifying the trigger, we customize a treatment and healthy living plan for you. This plan will address various aspects of your life, including your physical needs like nutrition, exercise and sleep, mental and emotional stressors related to community life, and social work. While designing your treatment plan, we will combine your lifestyle with behavioral interventions, thus helping you take charge of your health.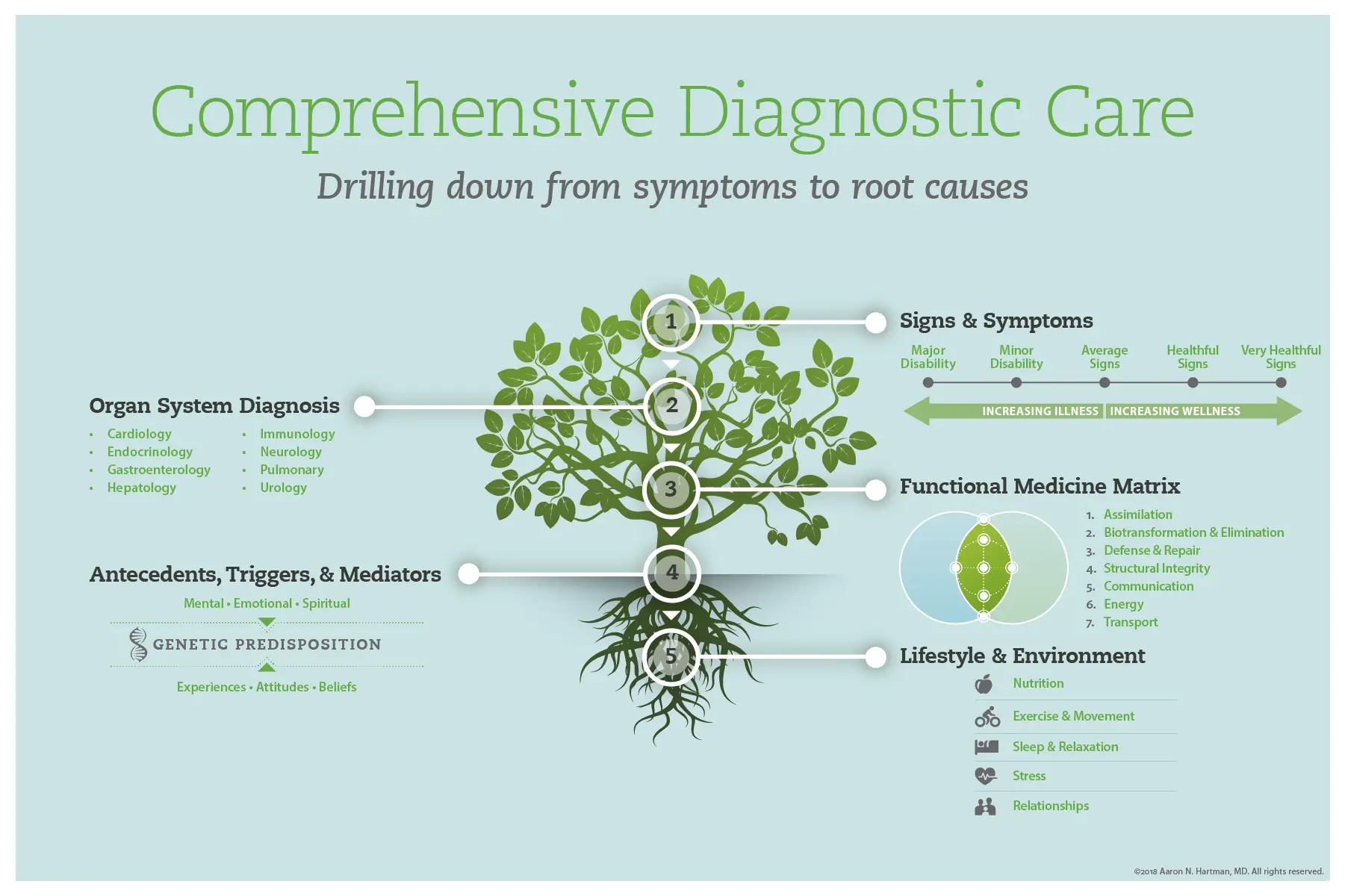 Why Opt for Functional Medicine? 
Functional medicine focuses on patient-centered care. During the consultation, we take account of your comprehensive medical history and lifestyle assessment to check your health. We use such assessments to identify your disease triggers, thus building a treatment plan.
Our functional medicine treatment uses a multi-disciplinary approach to treating your problem. Most of these approaches are less invasive and holistic.
We focus on chronic conditions and study the effectiveness of functional medicine on your health issues to provide you with long-term relief of the problem.
We have many specialty options to facilitate your health journey
To find out more about the healthcare services we offer at Medipro Holistic Health, Beaverton, OR, call (503) 828-9265 or schedule an online consultation. You can also visit us at 17933 NW Evergreen Place, Ste 285, Beaverton, OR 97006.