Solving The Puzzle of Pain By Advanced Pain Specialists At MediPro Pain & Performance
Pain is an unpleasant feeling associated with actual or potential tissue damage and may or may not be associated with bodily injury. Mild pain can often be managed at home with over-the-counter medicines. However, for moderate to severe pain, you will definitely need the intervention of pain specialists.
Looking for advanced pain specialists who can help you with integrated pain management? Visit MediPro Pain & Performance for multidisciplinary care and advanced pain management.
If you are experiencing pain that is interfering with your daily activities, it is important to contact our healthcare provider. A pain management doctor can evaluate your condition and develop a treatment plan that is right for you.
Pain Management
When the body is overstimulated due to illness or injury, the breakdown in communication between the body and brain can cause additional problems for overall quality of life and health. It is important to find the root cause of the problem and create a plan of action for both immediate relief and long-term improvement. Different treatment options can address different parts of the body and the different types of pain that are present. Our team of experienced and knowledgeable doctors is here to help with every step of the process from start to finish! Contact our office today to schedule an appointment.
MPHH Multidisciplinary Pain Program
At MediPro Pain & Performance, we have developed a multidisciplinary pain-management program to help patients address chronic pain and facilitate recovery. It includes processes like comprehensive pain evaluation and treatments like acupuncture, chiropractic treatment with physical rehabilitation, and nutrition consultation, as per the patient's need. Based on treatment requirements, specialized treatments are added, and they include injections, hormone replacement, soft tissue therapy, and extracorporeal shockwave treatments.
Improving Movement And Performance
Do you experience pain, stiffness, and discomfort in your muscles? You may be experiencing pain due to muscle tension, which is caused by stress, poor posture, and other lifestyle factors. Muscle tension can cause a myriad of problems, including headaches, neck pain, back pain, and muscle cramps. If you suffer from chronic body pain and wish to improve your body movement, we offer multidisciplinary approaches like Guasha/Astym | Cupping/Pneumatic Therapy.
What Sets Our MediPro Pain & Performance Specialists Apart? Years of Training And Expertise!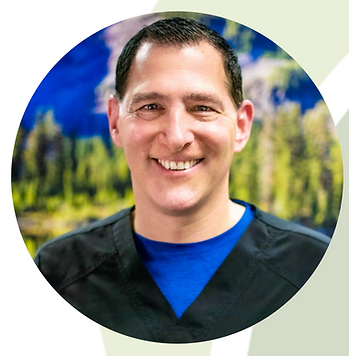 Chris Kleronomos, FNP-BC (AAPM), DAOM-LAc, RH (AHG), MSc (ABAAHP)
Medical Director
Functional Medicine
Dr. Chris Kleronomos is the medical director of MediPro and works with patients on Complex Pain (AAPM), Functional Medicine, and more.
Education & Experience
Dr. Kleronomos became interested in medicine as a Corpsman in the U.S. Navy, where he served with the Marine Corps elite Special Operations Teams, Force Reconnaissance. He is a multidisciplinary integrated professional, holding graduate degrees as a Nurse Practitioner, Doctor of Acupuncture and Oriental Medicine, and Functional Medicine and Clinical Nutrition.
He is board certified in Family Practice (AANP) and acupuncture (NCCAOM) and a Board-diplomate in Pain Management (AAPM) and Anti-Aging medicine (A4M), as well as a Professionally Registered Herbalist (AHG). He is considered one of the leading experts in the application of Bee Venom Therapy and publishes and lectures on the subject around the country. He is President of the American Apitherapy Society and an active board member of the Biotherapeutics Research and Education Foundation.
As a Functional Medicine Provider, Dr. Kleronomos practices a truly comprehensive approach with a demonstrated history of successfully treating complex chronic conditions, including chronic pain, Fibromyalgia, Chronic Fatigue, and Autoimmune disorders. He also specializes in functional optimization, anti-aging, and nutrigenomics. He has been featured several times on the television show "The Doctors" and on "National Geographic Wild" and has been published in the Pain Practitioner, Journal of the American Academy of Pain Management and was a featured interview in Life Extension Magazine.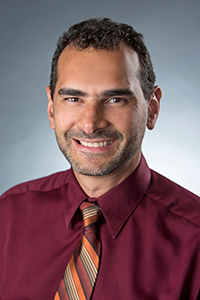 Ahmed Ebeid, MD
Medical Doctor, Fellowship Trained
Languages: English, Egyptian, Arabic
As a professional Pain Management Physician since 2000, I bring a holistic approach to medicine in order to find comfortable and effective solutions for everyone. My approach is to try to engage patients to help them improve their quality of life," explains Dr. Ebeid. "I offer them ways to control their pain, including medications, injections, and the process of rehabilitation. It'sIt's a step at a time, and everything combined together allows patients to get the most pain relief." Since 2008 Dr. Ebeid has been the medical director for the Pain Management Services and Comprehensive Pain Center in Salem, Oregon. Before that, he spent six years as medical director of the New England Pain Institute, with offices in Rhode Island and Massachusetts.
Dr. Ebeid earned his General Certificate of Education at Cambridge University and studied medicine at Cairo University. He completed residencies at Cairo University Hospitals; Nassau County Medical Center in East Meadow, New York; and Illinois Masonic Medical Center in Chicago, Illinois.
He also completed pain fellowships at Stanford University and the University of Michigan. When he's not working, Dr. Ebeid enjoys traveling and other activities with his wife and three children.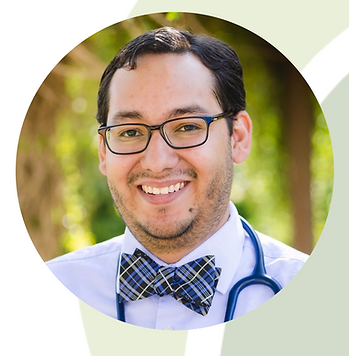 Jorge Reveron, ND, MSc
Naturopathic Doctor
Languages: English, Spanish, Italian
Dr. Jorge Reveron is a naturopathic doctor with a level of compassion and passion for men's health and Latino health that is unparalleled. He helps men with the things that deeply matter to them so they can care for their families and themselves. He promotes regular care to prevent heart disease, prostate and testicular cancer, and addictions. He helps patients with Men's Health, Naturopathic Care, Hormone Replacement Therapy, and Anti-Aging.
Education & Experience
Dr. Jorge Reveron received his doctoral degree from the Southwest College of Naturopathic Medicine and Health Sciences (SCNM) in Tempe, Arizona. His clinical training is focused on acupuncture, family medicine, and pediatrics. Post-graduation, he received further training in men's health and bio-identical hormone therapies. He holds a Bachelor's degree in Biology and a minor in Italian Studies, and a Master's degree in Fitness and Human Performance. He currently is seeing patients in 2 locations in Oregon (Beaverton and Portland) and Arizona.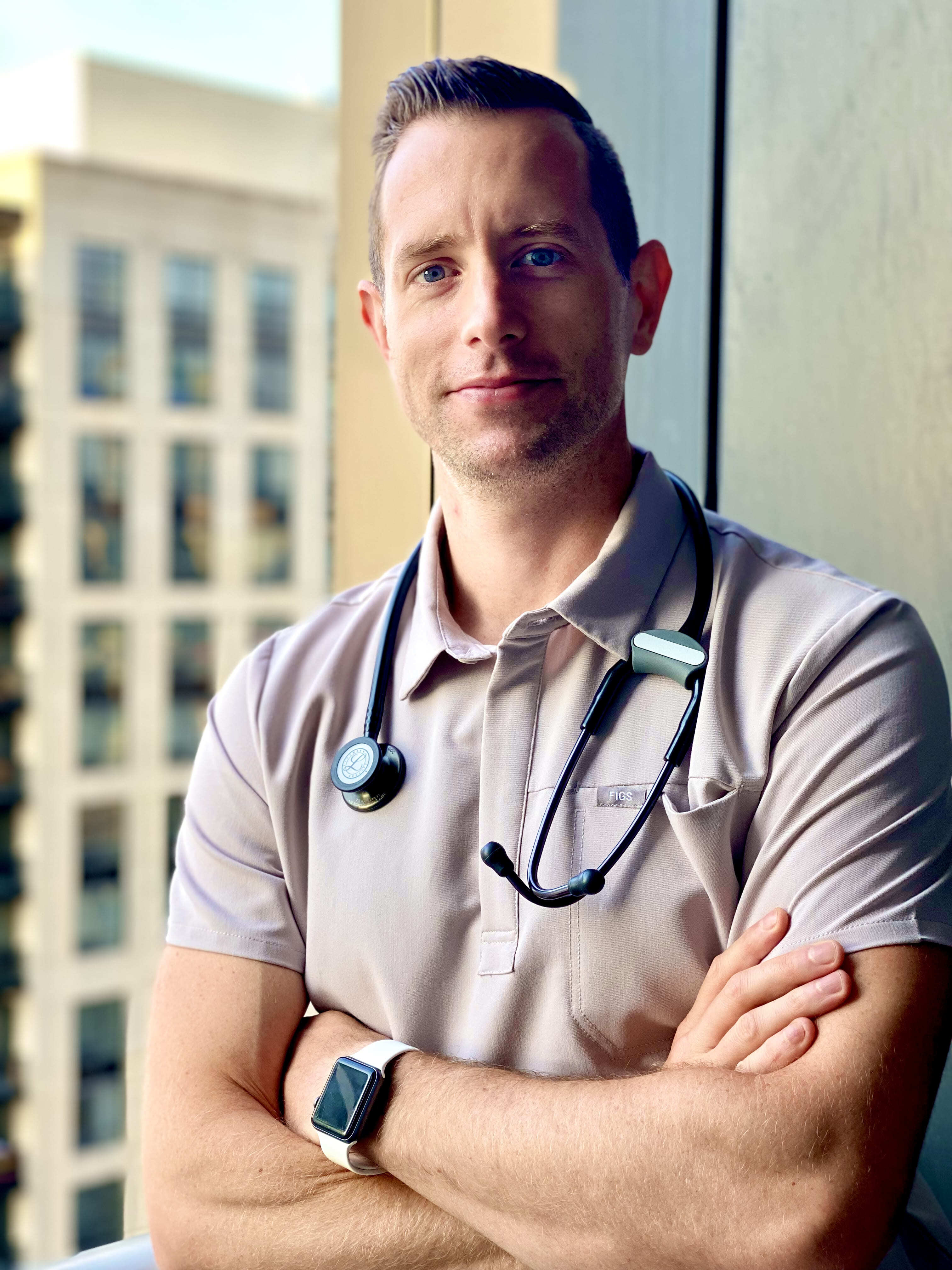 Gordon Cogan, ND, CSCS, FRCms
Rehabilitation and Performance Specialists
Dr. Gordon Cogan is a board-certified Naturopathic Physician, Movement and Performance Specialist, and advocate for Lifestyle Athleticism!
Medical areas of focus and treatment include injury prevention, rehabilitation through movement and function optimization, longevity science, metabolic health, hormone changes of aging, and fertility.
Dr. Cogan is also interested in modifiable behavioral challenges that can retract from healthy aging and longevity: these include sleep, stress, exercise/fitness, chronic pain/movement restriction, nutrition, cognitive health, gut health, and polypharmacy.
Experience and Education:
For more than 20 years, Dr. Cogan has been helping build lifestyle athletes through movement and performance coaching. His experience in the fitness industry, combined with a passion for health and performance aging, led to the pursuit of Naturopathic Medical studies.
Dr. Cogan earned a bachelor's degree in nutritional science from Cornell University and a Doctorate of Naturopathy from the Canadian College of Naturopathic Medicine.
In addition, Dr. Cogan maintains the following professional memberships and certifications:
American Association of Naturopathic Physicians
Oregon Association of Naturopathic Physicians
NSCA CSCS (Certified Strength and Conditioning Specialist)
Precision Nutrition Level 2 Coach (Pn2)
FRC MS (Functional Range Conditioning and Movement Specialist)
FMS Level 2 (Functional Movement Systems)
Animal Flow Level II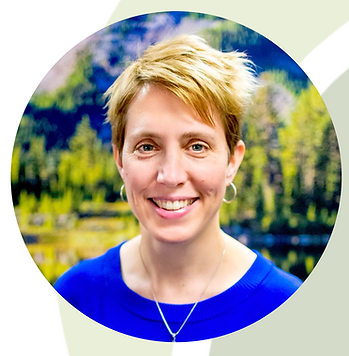 Laura Rogers, ND
Naturopathic Doctor
Residency Trained
Dr. Laura Rogers is a naturopathic doctor focused on empowering patients with the knowledge and tools to improve their health. She works with patients in Family Practice, Gastrointestinal Health, Women's Health & Hormones, and Mental Health.
Education & Experience
The foundations of health have always been an integral part of how Dr. Roger has lived her life. Her interest in medicine was kindled while studying psychology as an honors undergraduate student. She spent a year interning at the University of Virginia's academic medical center, working with patients and clinicians and coordinating clinical studies. Initially, Dr. Rogers channeled her interest in medicine into medical software, implementing technology to support clinicians in providing better patient care.
After moving to the Portland area, Dr. Rogers was introduced to the world of naturopathic medicine when she sought treatment as a patient. She was so pleased with the results that she was determined to pursue her doctorate in naturopathy. Adding on an additional 1 year residency at the National University of Natural Medicine, she completed rotations in primary care, mental health, women's health, gastroenterology, transgender health, pediatrics, physical medicine, and other specialties. In addition to seeing patients as a resident physician, she taught and supervised medical students. Her clinical expertise includes family medicine, mental health, women's health, and GI and endocrine imbalances.
Dr. Rogers strives to use the best of naturopathic and allopathic medicine in her practice. She believes that the foundation for health is a healthy lifestyle: healthy eating, regular physical activity, connection with nature, and learning how to stay balanced amidst the inevitable stressors of life.
As a patient, you can expect Dr. Rogers to meet you where you are with authentic presence and skilled listening. Her customized treatment plans consider both her expertise and your capacities and goals. In addition to her work with adults, she enjoys working with children and adolescents who are under the care of a pediatrician and welcomes patients of diverse backgrounds.
Emily Gannaway, ND, LAc
Naturopathic Doctor
Dr. Emily Gannaway is a naturopathic doctor and licensed acupuncturist who works from naturopathic care to women's health and pelvic care as well as TCM. She has a unique skill set with shockwave therapy that aids in healing and pain relief for a wide variety of soft tissue problems.
She works with patients in Naturopathic Care, Women's Health, Holistic Pelvic Care, Acupuncture (MSOM), and Extracorporeal Shockwave Therapy.
Education & Experience
Dr. Emily Gannaway grew up under the influence of multiple doctors in her family. Inspired by the work of her sister as an emergency room doctor, she began developing a deep interest in both preventive and primary care medicine. This inspired her to obtain a doctorate in naturopathic medicine. Then, while volunteering at a clinic in Nicaragua, she was exposed to the amazing healing effects of acupuncture. This exposure to indigenous medicine added to her strong commitment to working with the body's innate ability to heal itself. As a result, Dr. Gannaway uses various modalities, including plant-based medicine, alternative medicine, and physical medicine.
Dr. Gannaway came back to the U.S., where she obtained a master of science in oriental medicine (MSOM). Because of her natural affinity for pediatrics and women's health, she pursued advanced studies in pediatrics, women's healthcare, and pregnancy-related care. She completed both the naturopathic and obstetric programs as well as a two-year externship in pediatrics. Through the midwifery and obstetrics program, she learned about the many women's health concerns that often go unaddressed. This inspired her to become holistic pelvic care and arvigo techniques of maya abdominal therapy practitioner. Many years of training and internship left Dr. Gannaway with a wealth of knowledge and experience in family care.
Dr. Gannaway has also worked with men during her preceptorship, enhancing her understanding of men's health and rounding out her experience in family medicine. Dr. Gannaway also has advanced training in herbal medicine to further treat the whole family. Dr. Gannaway works to meet patient needs through a wide range of methods to make sure that the root cause is being addressed.
Easy Financing Available
At MediPro Pain & Performance, our providers accept most major insurance plans. It is important to note that we are NOT contracted with Medicare
At MediPro Pain & Performance, patients can benefit from a CareCredit healthcare credit card to pay for deductibles or for treatments and procedures not covered by insurance. For patients without dental insurance, we also offer in-house payment plans to make treatments more affordable.
STEP 1
Are you suffering from chronic pain? Pay a visit to MediPro Pain & Performance and consult our advanced pain specialists. Our team will work together to diagnose, treat, and then manage your problem.
STEP 2
Treatment begins with an individualized complex pain evaluation to identify primary pain generators and contributing factors to treat pain.
STEP 3
We follow a multidisciplinary multimodality approach, and our treatment options may include medications, injections, complementary medicine - acupuncture, chiropractic, sports medicine, cupping and Guasha, and extracorporeal shockwave.
MediPro Pain & Performance is proud to be the preferred provider of SphenoCath for the Northwest.
The SphenoCath is a flexible catheter invented by physicians to establish an SPG block. This single-use and disposable catheter supply medications through the nasal passages safely. This treatment can be used to offer relief to patients who suffer from conditions like migraine and chronic headaches, nerve pain (trigeminal, supraorbital, occipital, etc.), central pain syndromes (Fibromyalgia, CRPS, neuropathies), autonomic dysfunction (POTS or visual-vestibular disorders), visceral pain, and persistent states resulting in increased sympathetic tone or vagal nerve dysregulation.
We Are Committed To Offering Best Pain And Performance Management
At MediPro Pain & Performance, we follow a collaborative, multidisciplinary approach that considers the patient's condition, symptoms, and underlying causes to help manage pain, improve performance and promote holistic health. Here is what some of our satisfied patients say about us:
"Dr. Chris is incredibly knowledgable and kind. He is the kind of doctor that all doctors should inspire to be!"
"I have had appointments with several providers at MediPro. I deeply appreciate their knowledge and how well they give patient care. There are so many significant benefits that my family and I have received that I could write a novel about their wonderful methods to treat patients and improve our he…"
"Dr.K is absolutely amazing. I saw him for a few years and unfortunately changed insurance and was no longer able to see him. I have now gone back to him. Now that he's in Beaverton he is much further for me but it's well worth the amazing treatment and care you get. He truly cares about you and hel…"
"Dr. Gannaway has been so good helping me feel better. Finally have my levels in order and am feeling so much better."
"As a young woman finding a provider you can trust is critical. At Medipro I was able to connect, be heard and get the best options from both worlds."