Dr. Laura Rogers is a naturopathic doctor focused on empowering patients with the knowledge and tools to improve their health. She works with patients in Family Practice, Gastrointestinal Health, Women's Health & Hormones, and Mental Health.
Education & Experience
The foundations of health have always been an integral part of how Dr. Roger's has lived her life. Her interest in medicine was kindled while studying psychology as an honors undergraduate student. She spent a year interning in the University of Virginia's academic medical center, working with patients and clinicians and coordinating clinical studies. Initially, Dr. Rogers channeled her interest in medicine into medical software, implementing technology to support clinicians in providing better patient care.
After moving to the Portland area, Dr. Rogers was introduced to the world of naturopathic medicine when she sought treatment as a patient. She was so pleased with the results that she determined to pursue her doctorate in naturopathy. Adding on an additional 1 year residency at the National University of Natural Medicine, she completed rotations in primary care, mental health, women's health, gastroenterology, transgender health, pediatrics, IV therapy, physical medicine and other specialties. In addition to seeing patients as a resident physician, she taught and supervised medical students. Her clinical expertise includes family medicine, mental health, women's health and GI and endocrine imbalances.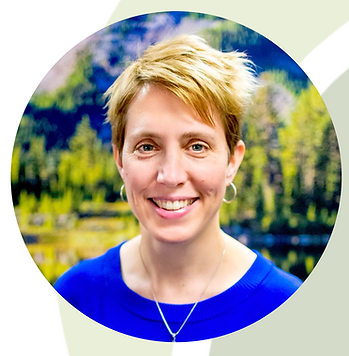 Dr. Rogers strives to use the best of naturopathic and allopathic medicine in her practice. She believes that the foundation for health is a healthy lifestyle: healthy eating, regular physical activity, connection with nature and learning how to stay balanced amidst the inevitable stressors of life.
As a patient, you can expect Dr. Rogers to meet you where you are with authentic presence and skilled listening. Her customized treatment plans consider both her expertise and your capacities and goals. In addition to her work with adults, she enjoys working with children and adolescents who are under the care of a pediatrician and welcomes patients of diverse backgrounds.
Personal Interests
Dr. Rogers has lived in Hillsboro for over 15 years. When she is not at the clinic, you may find her happily out in nature with one of her dogs, digging in her garden or visiting one of the local farmers' markets.