Dr. Hilary Sandell is a naturopathic doctor and licensed acupuncturist uses natural tools and pathways to treat patients suffering from a wide variety of chronic and acute conditions. Her areas of expertise include auto-immune disease, gastrointestinal disorder, pain management, and hormones. She works with patients on Chronic Diseases, Naturopathic Care, Acupuncture & Fire Cupping (MSOM), and Energy Work.
Education & Experience
Dr. Sandell grew up in a family that emphasized nutrition and exercise at an early age, so it was only natural that she decided to pursue a profession in the health field. Dr. Sandell attended the University of North Carolina, Asheville, and received a bachelor of science degree in health and wellness promotion in 2009 with an emphasis in sports medicine and a minor in psychology. She interned with holistic nutritionist, Dr. Liz Lipski, for three years during her time at UNCA, which fueled her passion for nutrition, alternative health and understanding the body's innate ability to heal itself.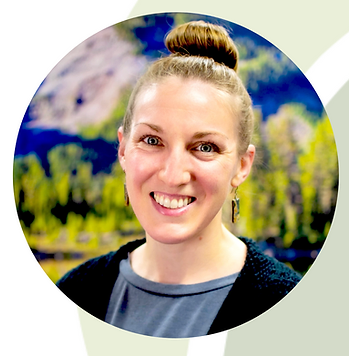 After graduating from UNC-Asheville, Dr. Sandell moved to Portland to attend the National College of Natural Medicine. She graduated in June 2014 with her doctorate of naturopathic medicine (ND) degree and her masters in acupuncture (MAc) in June 2015. During her time at NCNM, Dr. Sandell spent a year interning with Dr. Steven Sandberg-Lewis who specializes in complex gastrointestinal disorders including small intestine bacterial overgrowth (SIBO), inflammatory bowel diseases, gallbladder disorders, GERD, irritable bowel syndrome and others. By working with many of these patients with complex GI issues alongside Dr. Sandberg-Lewis, she learned how to coach each patient regarding a proper diet, lifestyle choices, stress management and appropriate supplementation. Dr. Sandell also spent extra time learning botanical medicine and completed advanced training in homeopathic therapies as alternatives to allopathic prescription medication for common conditions. Dr. Sandell manages acute and chronic pain with therapies including acupuncture, electro acupuncture, cupping, bodywork, supplementation and nutrition. Dr. Sandell is very passionate about incorporating and balancing all aspects of life, including physical, mental, emotional and spiritual, to create optimal health.
Personal Interests
When Dr. Sandell is not furthering her education and working, she loves to play sports, do yoga, snowboard, be in nature, spend time with friends, and release her creativity via jewelry making, knitting, crocheting, gardening and other artistic endeavors.