Stevie Chaddock is a nutritionist who helps people find the best dietary lifestyle for them as individuals. Because we all have such different microbiomes and life experiences, it's not always easy to make healthy changes. But she makes it more enjoyable. Stevie helps patients with Personalized Nutrition Therapy, Gastrointestinal Dietary Management, Autoimmune & Inflammation Support, Nutritional Hormone Balancing, and more.
Education & Experience
Stevie Chaddock is a Nutritionist who provides nutritional counseling for her clients while focusing on their food relationships and how this impacts their overall health. She celebrates the uniqueness of every person she works with and takes a holistic approach in developing individualized nutrition care for specific health outcomes. She is especially interested in gut microbiome dysfunction, autoimmune diseases, and female hormone regulation.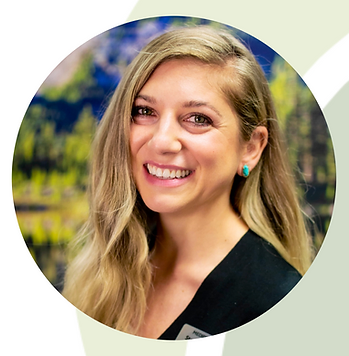 A Midwest native, Stevie's parents prioritized nightly home-cooked meals, but her love for all things food, cooking, and nutrition didn't truly develop until much later. For her undergraduate degree, Stevie attended Purdue University and graduated with her Bachelor of Arts in Theatre Performance in 2009. She promptly moved to Chicago and spent the next eight years working as a professional theatre actor. During this time, she developed a penchant for cooking delicious, nutrient-dense foods…on an actor's income. After the birth of their daughter, she and her husband Andy (also an actor) and decided they needed a bit more stability for their little family. Stevie had grown to love the ever-expanding, ever-changing field of nutrition and was drawn to the nutrition master's program at the National University of Natural Medicine in Portland, Oregon. She decided it was time to move her family across the country to pursue another dream.
In deciding to follow this path of becoming a Nutritionist, Stevie was excited about the opportunity to combine her love for human connection with her passion for food. She believes that food is information. So much can be learned about a person by looking at what they eat, how they eat, and who they eat with. She also believes that food is an emotional and spiritual experience. Food should be celebrated. Most people have very profound memories and experiences surrounding food. Welcoming that, embracing that, and having that be a part of the dialogue is big component of helping to optimize and restore balance to the body through nutrition.