Dr. Kirstin Wilson is a naturopathic doctor who is trained in environmental medicine, BNS, neurology, and craniosacral. She's a kind and compassionate individual who guides patients every step of the way back to neurological wellness. She helps patients through Holistic Neurology & Brain Injury Care, Environmental Illnesses, Bilateral Nasal Specifics, Craniosacral, and more.
Education & Experience
Dr. Kirstin Wilson became interested in brain injuries while practicing as an Athletic Trainer working with youth athletes. Through her professional and personal experience, she has a wide breadth of tools to address complicated chronic conditions.
Dr. Wilson attended San Diego State University and received a degree in Exercise Science with an emphasis on Athletic Training. After graduating, she worked as an Athletic Trainer in both high school and youth sports settings. It was here that she trained in impact concussion testing and began deepening her knowledge.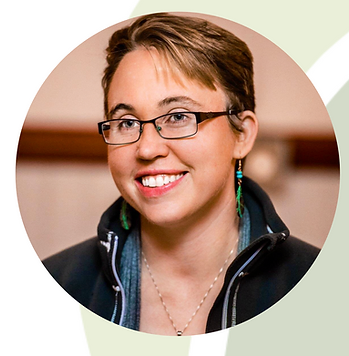 Dr. Wilson received her Naturopathic Medicine Doctorate from the National University of Natural Medicine (NUNM). During her time at NUNM, she did additional training in osteopathic medicine including; cranial sacral, myofascial release osteopathic therapeutic manipulations, integrative visceral techniques, functional neurology, environmental medicine, applied kinesiology, shamanic practices, and bilateral nasal specifics.
Dr. Wilson spent 6 months studying with Dr. Marcus Cornwall, DO in osteopathic medicine, and Dr. Steven Sandberg-Lewis, ND in gastrointestinal disorders. Her clinical interests include orthopedic conditions, neurological disorders including brain injuries, autoimmune conditions, mold illness, and mental health disorders.
As a patient, you can expect Dr. Wilson to take the time to listen to your whole story. She often approaches patient care through the help of gentle bodywork techniques, nutritional supports, herbs, homeopathy, and lifestyle counseling. She strives to create and maintain a safe space for healing and is a strong advocate for neurodiversity.